Discovering Abu Dhabi: A Traveler's Dream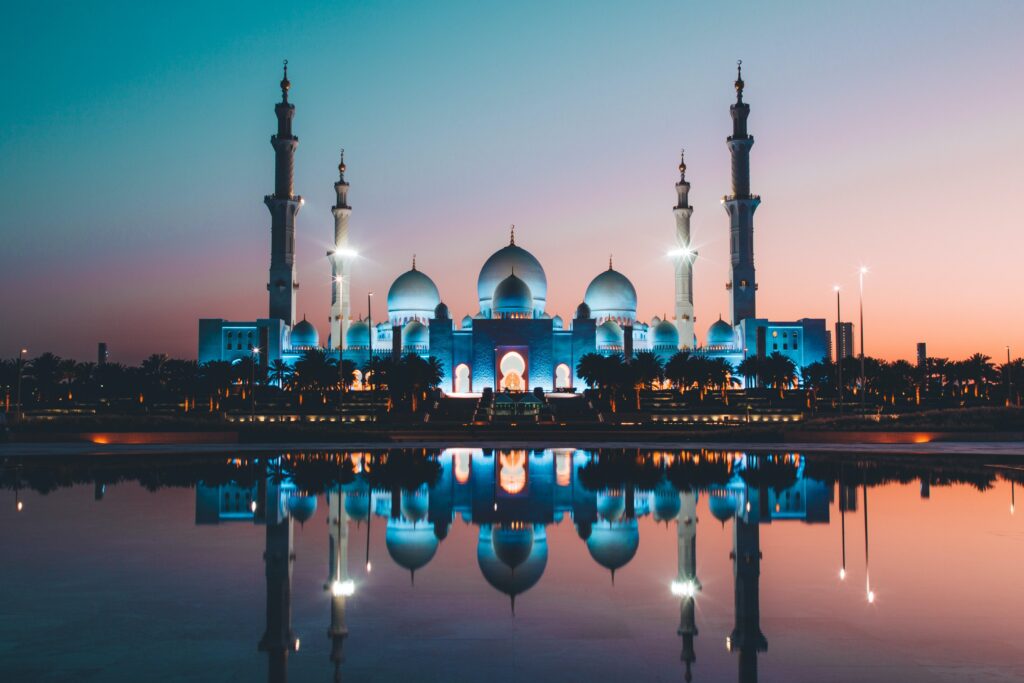 Life is a journey, and what better way to make it memorable than embarking on a vacation? Abu Dhabi, with its year-round sunshine, welcoming winter weather, and a plethora of attractions, is the ideal destination to create unforgettable memories.
If you're planning a trip to Abu Dhabi soon, it's essential to have a well-structured plan in place. Armed with a list of places to visit and sights to behold, you can ensure that your visit to this splendid city in the United Arab Emirates is nothing short of extraordinary.
Allow us to guide you through six remarkable attractions that you absolutely must explore during your visit to Abu Dhabi.
Thrills and Adventures Await at Theme Parks
Abu Dhabi boasts a plethora of attractions, and one of its standout features is its remarkable theme parks. If you're an enthusiast who collects memorable experiences like some collected watches, a visit to Yas Island Abu Dhabi with a four-park pass is a must.
Here are the top theme parks you can't miss: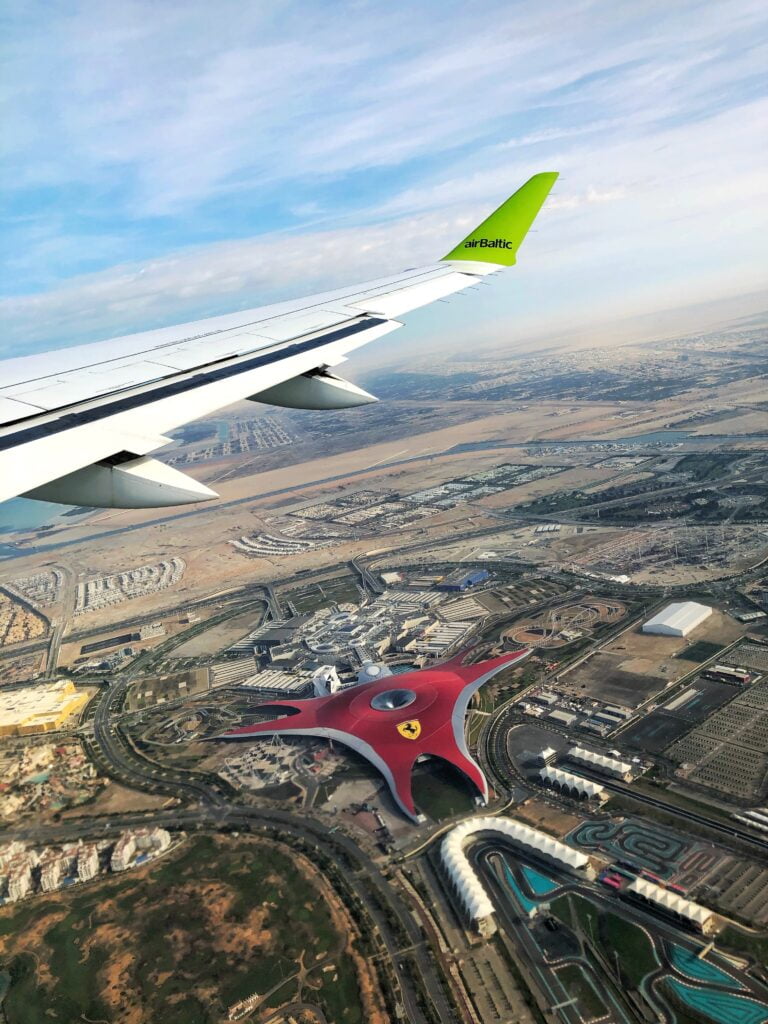 Ferrari World Abu Dhabi
Get ready to embrace the thrill of speed at Ferrari World Abu Dhabi, the world's first Ferrari-branded theme park. Recognized by its iconic red roof adorned with the world's largest Ferrari logo, this park is a haven for adventure seekers and roller coaster enthusiasts.
Experience the adrenaline rush of Formula Rossa, the world's fastest roller coaster, launching you to speeds of up to 240 km/h in less than five seconds. Feel the G-force as you navigate tight corners and turns, just like Formula One racers.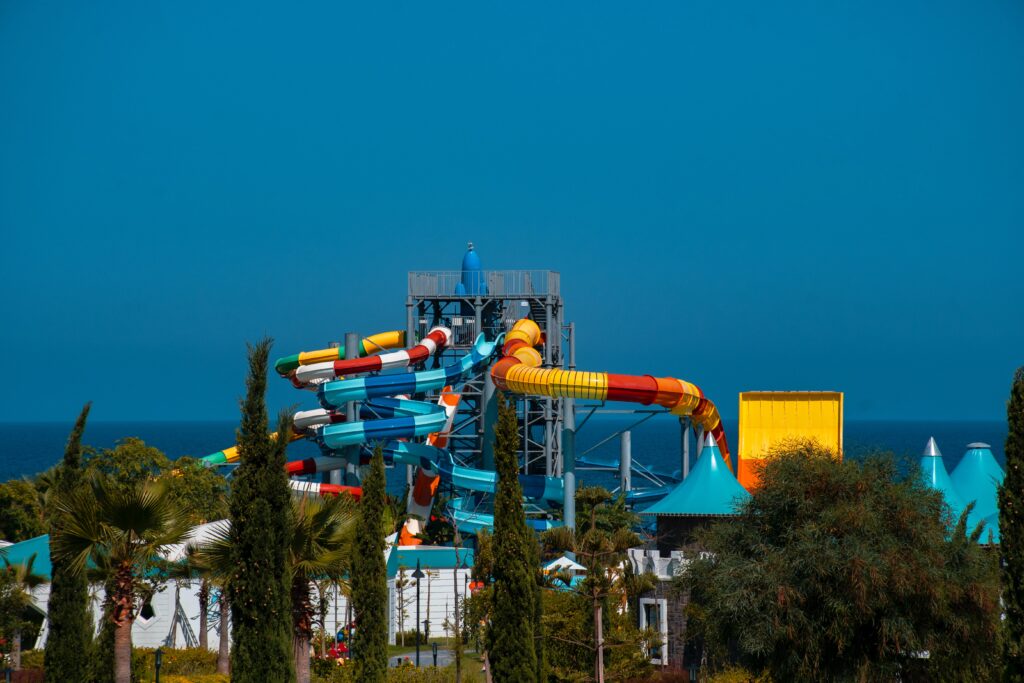 Yas Waterworld
Yas Waterworld is the largest water theme park in Abu Dhabi, offering a perfect escape from the scorching heat. With over 40 rides, slides, and experiences, it promises endless fun for visitors of all ages.
Prepare for an adrenaline rush as you brave almost-vertical drops on 10-story-high slides. Experience the excitement of Dawwama as it hurtles you down the world's longest six-person slide before plunging you into a 20-meter-high tornado funnel. For a more leisurely experience, float aimlessly on the gigantic AMWAJ wave pool or let the 300-meter Al Raha lazy river guide you.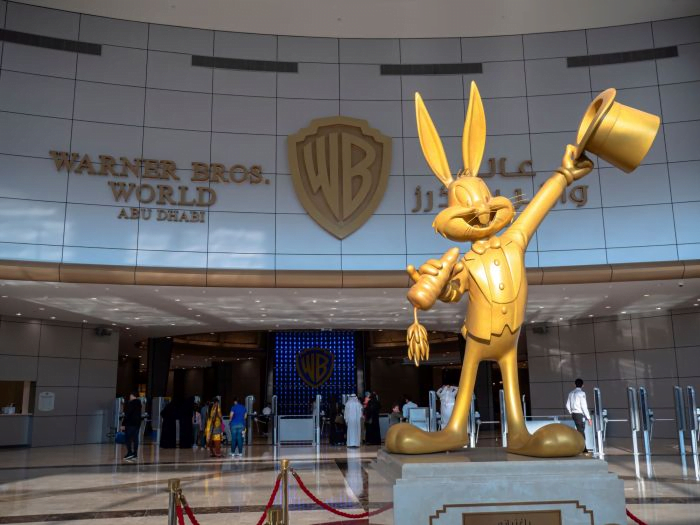 Warner Bros. World Abu Dhabi
Step into a world of childhood nostalgia and imagination at Warner Bros. World Abu Dhabi, the world's largest indoor theme park. As you pass through the iconic Warner Bros. shield, you'll feel like you've been transported into the magical realms of the DC universe.
This theme park features beloved characters from Gotham City and Metropolis. Meet iconic cartoon characters like Bugs Bunny, Daffy Duck, Tom and Jerry, Scooby-Doo, Shaggy, Road Runner, Wile E. Coyote, Tweety Bird, and Taz. And keep an eye out for the upcoming Harry Potter-themed land.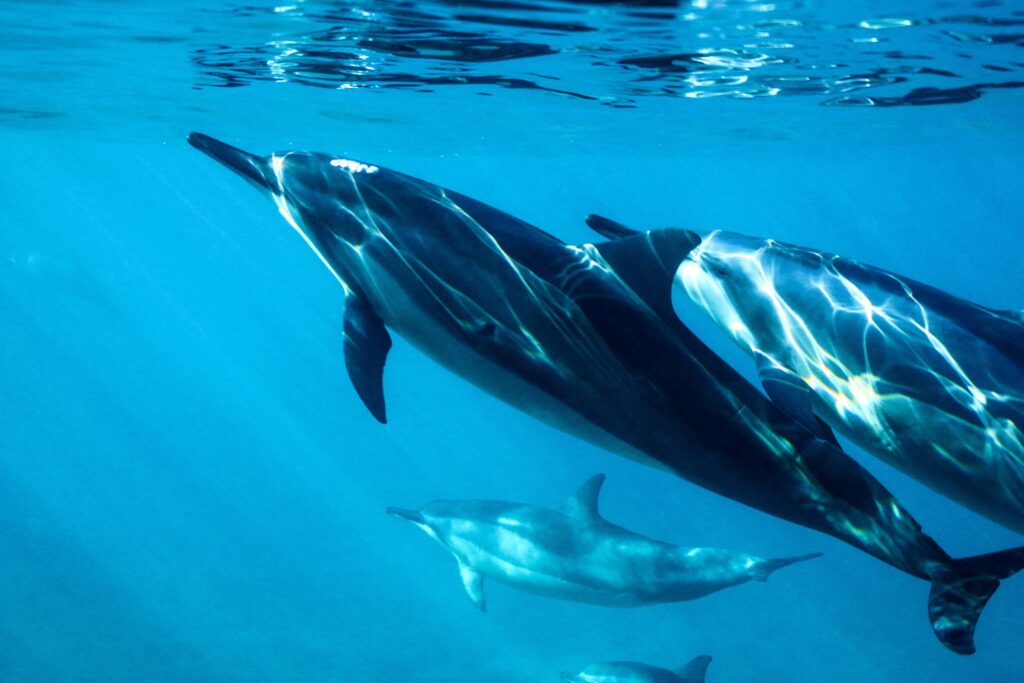 SeaWorld Abu Dhabi
The latest addition to Yas Island's theme park collection, SeaWorld Abu Dhabi, is a marine life-themed park that offers more than 35 interactive experiences and rides, along with over 100 opportunities to interact with marine residents.
Notable features include the world's largest multi-species aquarium and the captivating Endless Vista, a 20-meter vertical viewing window providing a glimpse into the diverse marine species residing within.
Explore Regal Elegance at Palaces
Abu Dhabi, a part of the United Arab Emirates, has a rich heritage of monarchy. If you're intrigued by royalty, a visit to Abu Dhabi is incomplete without exploring its magnificent royal palaces.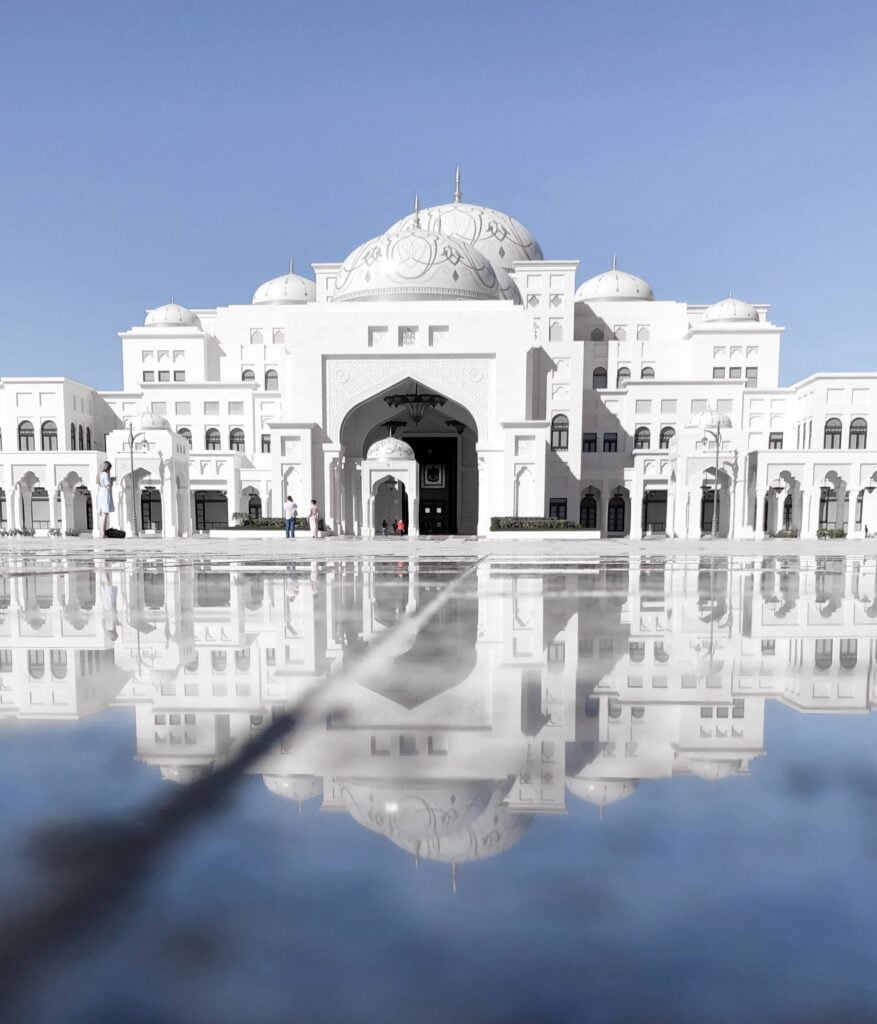 Qasr Al Watan
Immerse yourself in regal elegance at Qasr Al Watan, the Palace of the Nation, located a 40-minute drive from Yas Island. Nestled within the grounds of the UAE Presidential Palace in Abu Dhabi, this architectural marvel in Al Ras Al Akhdar is a feast for the eyes.
Read more: "Unlock Savings: Your Ultimate Guide to Early Black Friday Apple Watch Deals 2023"
Every corner of Qasr Al Watan tells a story, from its stunning central dome to the intricate Arabic calligraphy gracing its walls. Discover an extensive collection of historical artifacts, manuscripts, treasures, and books.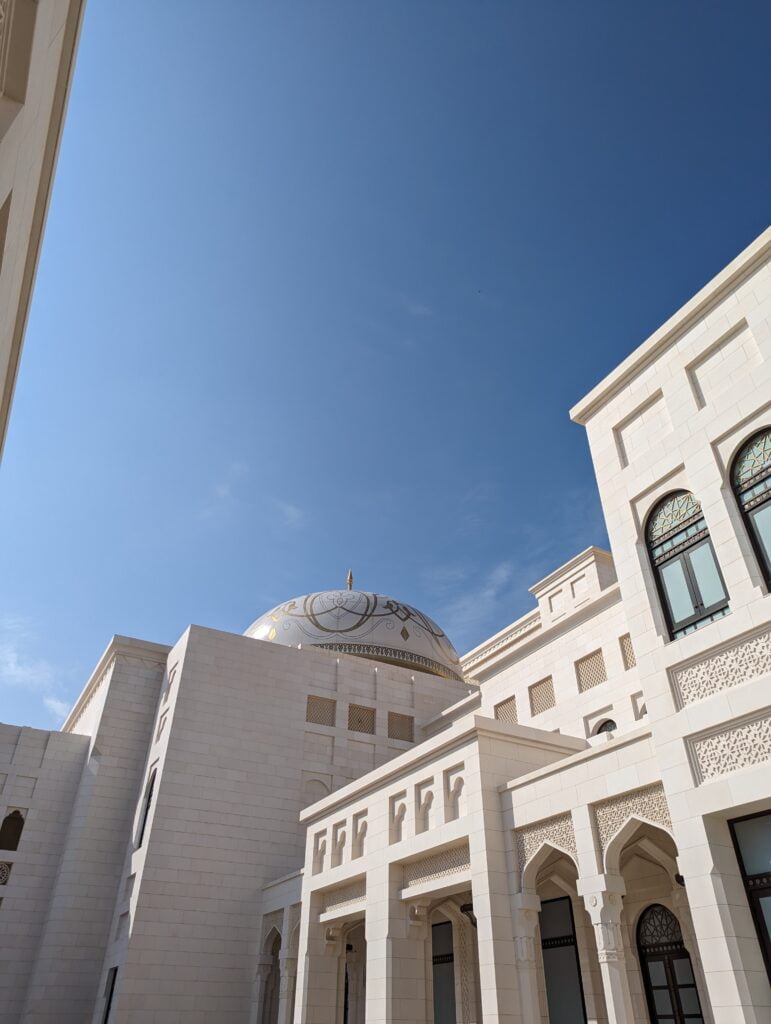 Al Ain Palace Museum
Visit the former residence of the late Sheikh Zayed bin Sultan Al Nahyan, the UAE's founding father, in Al Ain, just a short drive from Yas Island. Built-in 1937, this palace served as the private residence of Sheikh Zayed and his family. In 1998, it was transformed into a museum, offering a rare glimpse into the ruler's lifestyle and the traditional way of life in the UAE.
The Al Ain Palace features sections where the ruler entertained guests, his sons studied, and residents learned the Holy Qur'an.
Read more: The Ultimate FP Movement Pippa Packable Pullover Jacket Review
Ready to Embark on Your Abu Dhabi Adventure?
Abu Dhabi has been named the top city in The 2022 Family Vacation Index by The Family Vacation Guide, making it an ideal destination for your family getaway. The theme parks and palaces listed here are just a taste of the incredible experiences awaiting you in Abu Dhabi. And if you're seeking a touch of luxury, consider private jet charter flights to elevate your family travel experience and arrive in style and comfort.
Embark on your Abu Dhabi adventure today and create memories that will last a lifetime.