When it comes to Eyeshadow Palettes, one brand stands out as an icon of quality, creativity, and endless possibilities – Urban Decay.Known for its impressive range of eyeshadow palettes.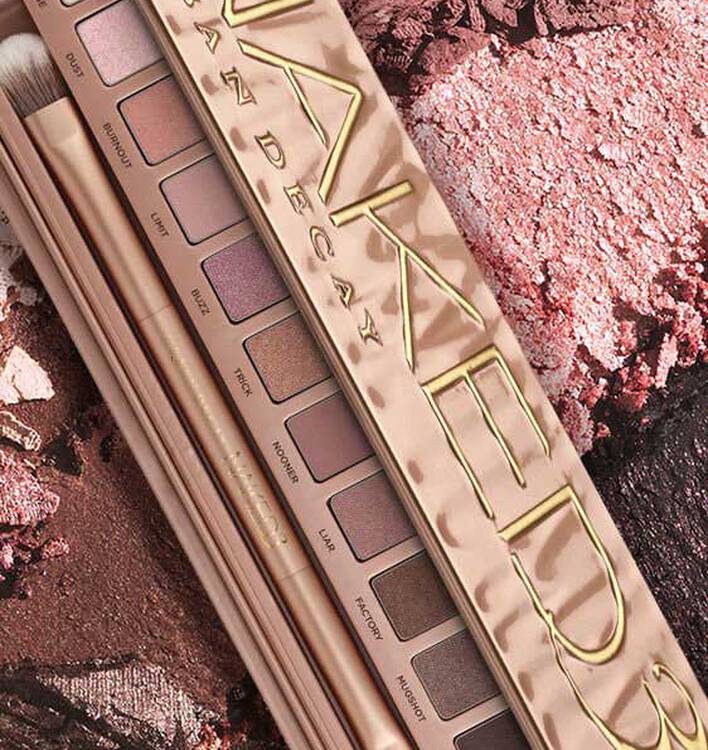 Urban Decay Eyeshadow Palettes has captured the hearts of makeup enthusiasts across the United States and around the world. In this blog post, we're diving into the world of Urban Decay eyeshadow palettes to explore why they've earned such a stellar reputation and why they should be a staple in your makeup collection.
The Urban Decay Difference
What sets Urban Decay apart in the world of makeup? It's a combination of factors that make their eyeshadow palettes truly exceptional:
1. Variety of Shades: Urban Decay offers a wide spectrum of shades, from soft neutrals to bold and vibrant hues. Whether you're going for an everyday look or something more dramatic, you'll find the perfect shades to express your style.
2. High Pigmentation: One swipe is often all you need with Urban Decay eyeshadows. Their high pigmentation ensures that the colors pop on your lids, even with minimal application.
3. Blendability: Urban Decay eyeshadows are known for their blendability. They seamlessly merge into one another, allowing you to create smooth, gradient effects effortlessly.
4. Long-Lasting Wear: Once you've applied Urban Decay eyeshadows, you can trust that they'll stay put. You won't have to worry about constant touch-ups throughout the day or night.
The Iconic Naked Palettes
One of Urban Decay's most famous lines is the "Naked" series of eyeshadow palettes. These palettes have become classics in the makeup world, and for a good reason. Here are a few standout options:
Naked3 Eyeshadow Palette
Naked3 is a dream for lovers of rosy and warm-toned eyeshadows. With a mix of matte and shimmer shades, it's perfect for creating soft, romantic looks or smoky, sultry eyes.
Naked Heat Eyeshadow Palette
For those who love fiery, warm shades, the Naked Heat palette is a must-have. It features a range of burnt oranges, reds, and rich browns, ideal for creating bold and passionate eye looks.
Naked Reloaded Eyeshadow Palette
Naked Reloaded is a versatile palette with universally flattering neutral shades. It's perfect for everyday wear and includes a mix of mattes and shimmers to suit various occasions.
How to Use Urban Decay Eyeshadow Palettes
Unlocking the full potential of Urban Decay eyeshadows is easy:
Prime Your Lids: Start with an eyeshadow primer to create a smooth canvas for the shadows and enhance their longevity.
Blend Like a Pro: Use good-quality eyeshadow brushes for precise application and blending. Urban Decay brushes are a great choice.
Experiment and Combine: Don't be afraid to mix and match shades from different palettes to create unique looks.
Finish with Setting Spray: A spritz of makeup setting spray will help your eyeshadow stay vibrant and crease-free all day.
Elevate Your Eye Makeup Game
Urban Decay eyeshadow palettes are more than just makeup; they're tools of self-expression. With their stunning range of colors, exceptional quality, and ease of use, they empower you to explore and experiment with your eye makeup like never before.
So, whether you're a makeup aficionado or just beginning your makeup journey, consider adding an Urban Decay eyeshadow palette to your collection. Discover the magic of stunning eyes and unlock your inner makeup artist with Urban Decay.
Ready to dive into the world of Urban Decay eyeshadows? Explore our Urban Decay collection and start creating mesmerizing eye looks today!
Read more: "K-Pop Idol-Inspired Makeup: Unveiling the Beauty Secrets of K-Pop Stars"
Urban Decay eyeshadow palettes, including their variety of shades, high pigmentation, blendability, and long-lasting wear. It also showcases some of the iconic Naked palettes and offers tips on how to make the most of these makeup treasures.