K-pop, the global phenomenon originating from South Korea, has not only taken the music world by storm but has also made a significant impact on the K-Pop Idol-Inspired Makeup, beauty, and fashion industry.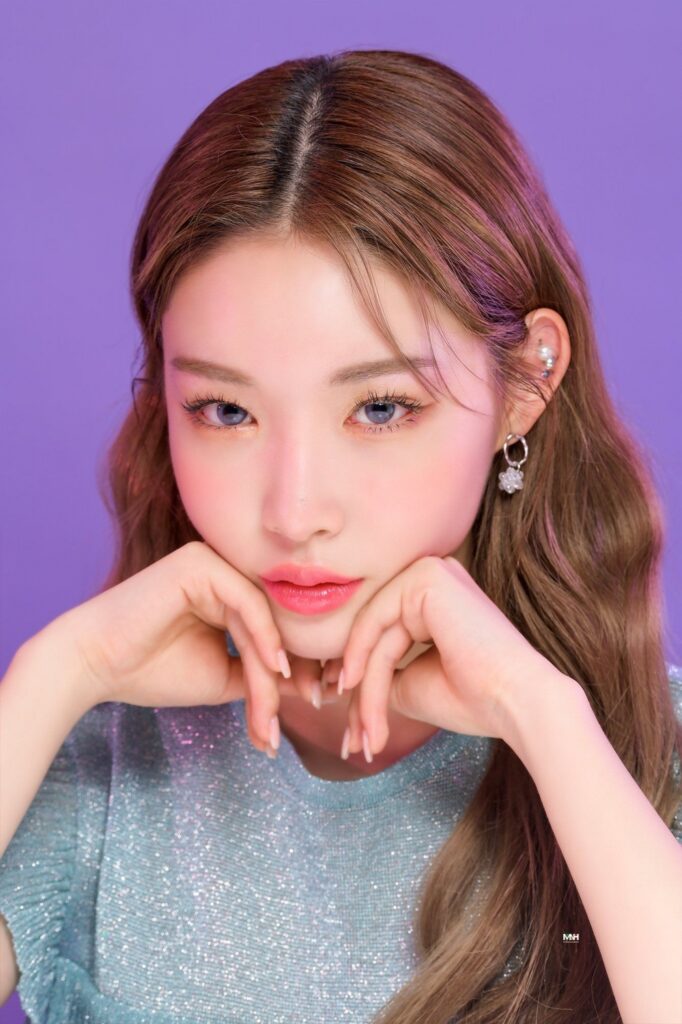 The mesmerizing looks of K-Pop Idol-Inspired Makeup enthusiasts worldwide. In this blog post, we will delve into the world of K-Pop Idol-Inspired Makeup, revealing tips, tricks, and trends that help recreate your favorite idols' flawless and glamorous looks.

The Signature K-Pop Idol Look :
K-pop idols are renowned for their striking and diverse makeup styles that range from soft and innocent to bold and avant-garde. However, there are some common elements that define the signature K-pop idol look: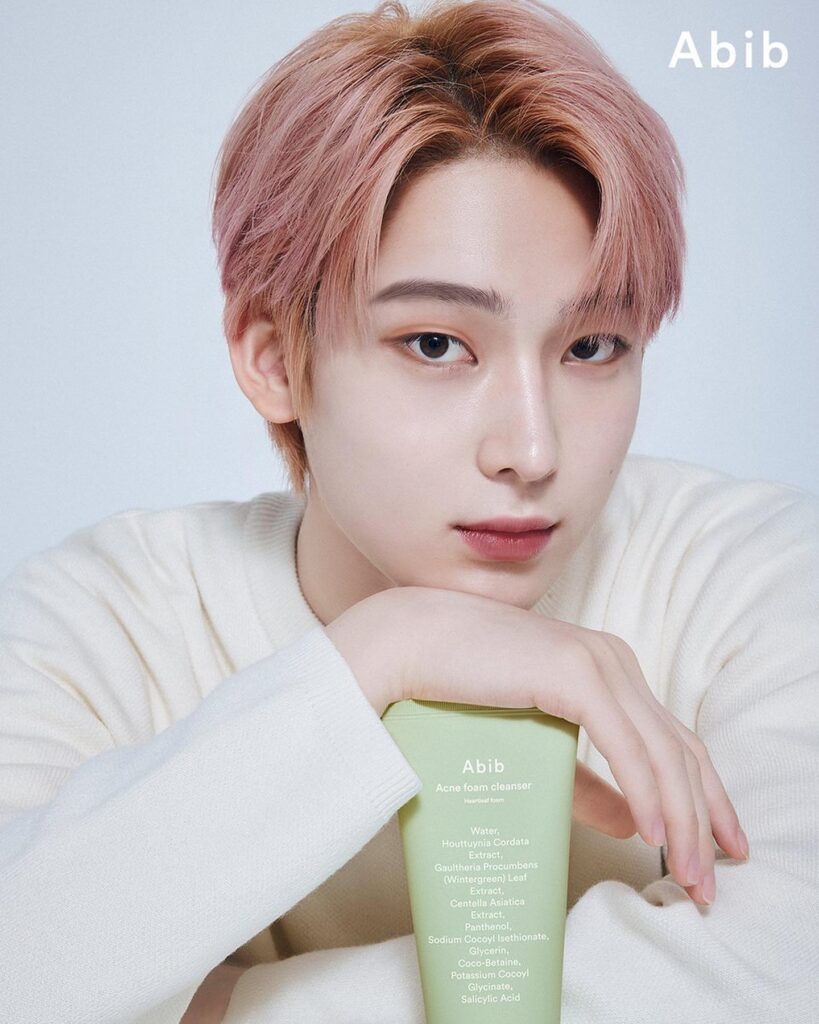 1. Dewy Skin: Achieving a luminous, dewy complexion is paramount. This often involves using hydrating skincare products, cushion foundations, and highlighters to create that radiant glow.

2. Big, Expressive Eyes: K-pop idols emphasize their eyes with various eye makeup techniques. This includes dramatic eyeliner, false eyelashes, and eyeshadow in various shades to enhance the size and shape of their eyes.

3. Gradient Lips: Gradient lips are a K-Pop staple, featuring a darker shade on the inner part of the lips that fades outwards. This creates a cute and youthful pout.

4. Colored Contacts: Many idols sport colored contact lenses to change their eye color, adding a unique touch to their overall look.
Read more: 10 Stylish Business Outfits for Women: Elevate Your Professional Wardrobe

Step-by-Step Makeup Tutorial :
Now, let's break down the process of achieving a K-Pop idol-inspired makeup look step by step: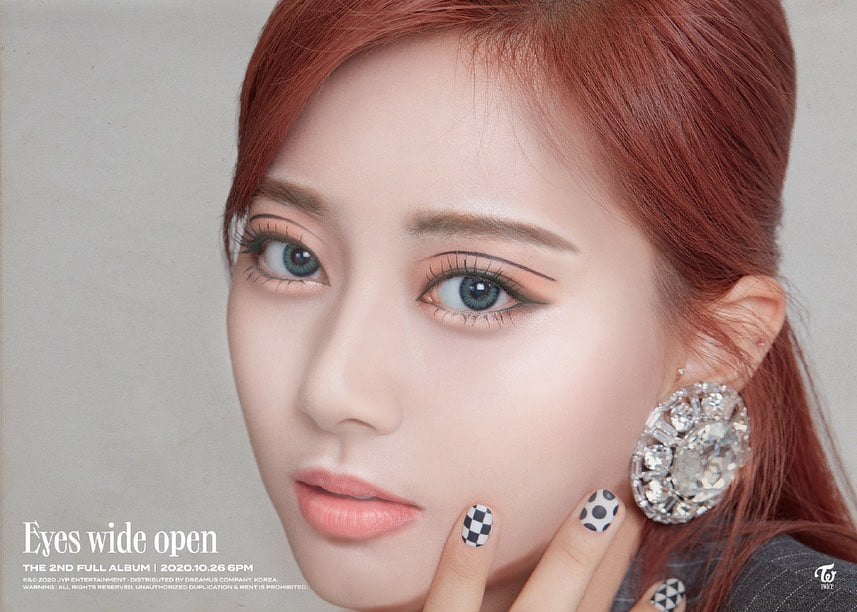 Step 1: Prepping the Skin
Start with a clean, well-moisturized face. Apply a hydrating primer to create a smooth canvas for makeup application. Use a cushion foundation or BB cream for a dewy finish.

Step 2: Eye Makeup
– Begin by defining your eyebrows, making them slightly straighter and thicker, which is a common K-Pop eyebrow trend.
– Apply a neutral eyeshadow base.
– Create depth with soft, gradient eyeshadow in shades like brown, peach, or pink.
– Line your eyes with black or brown eyeliner, extending the line slightly at the outer corners for a doe-eyed effect.
– Finish with false eyelashes or mascara for a wide-eyed look.

Step 3: Blush and Contour
Apply blush to the apples of your cheeks in a soft, circular motion, and add subtle contouring under your cheekbones for definition.

Step 4: Gradient Lips
– Start with a lip concealer to neutralize your lip color.
– Apply a lip tint or lipstick, concentrating the color on the inner part of your lips.
– Blend the color outwards for the signature gradient effect.

Step 5: Finishing Touches
Set your makeup with a setting spray to keep it in place throughout the day. Optionally, add colored contact lenses to complete the look.
Trends and Variations :
K-Pop makeup trends are constantly evolving, allowing for creativity and personalization. Some popular variations include:

1. Glitter and Shimmer: Adding a touch of glitter or shimmer to the eyelids or inner corners of the eyes for a dazzling effect.

2. Bold Lips: Experiment with bold lip colors like red, plum, or even neon shades.

3. Smokey Eyes: Creating a sultrier look with smokey eyeshadow and heavier eyeliner.

4. Cute Aegyo Sal: Enhancing the appearance of under-eye bags (aegyo sal) to achieve a youthful and charming look.

Conclusion:
K-Pop idol-inspired makeup is not just about enhancing one's beauty but also about self-expression and creativity. With the right techniques and products, anyone can embrace this trend and transform it into their favorite K-Pop idol. Whether you prefer a fresh and innocent look or a bold and dramatic style, K-Pop makeup allows you to channel your inner idol and step into the world of Korean beauty. So, grab your makeup brushes, get inspired, and embark on your journey to K-Pop stardom!