Unveiling the Elegance: Shisui Hotel Emerges Amidst the Tranquil Beauty of an Ancient Japanese Temple Garden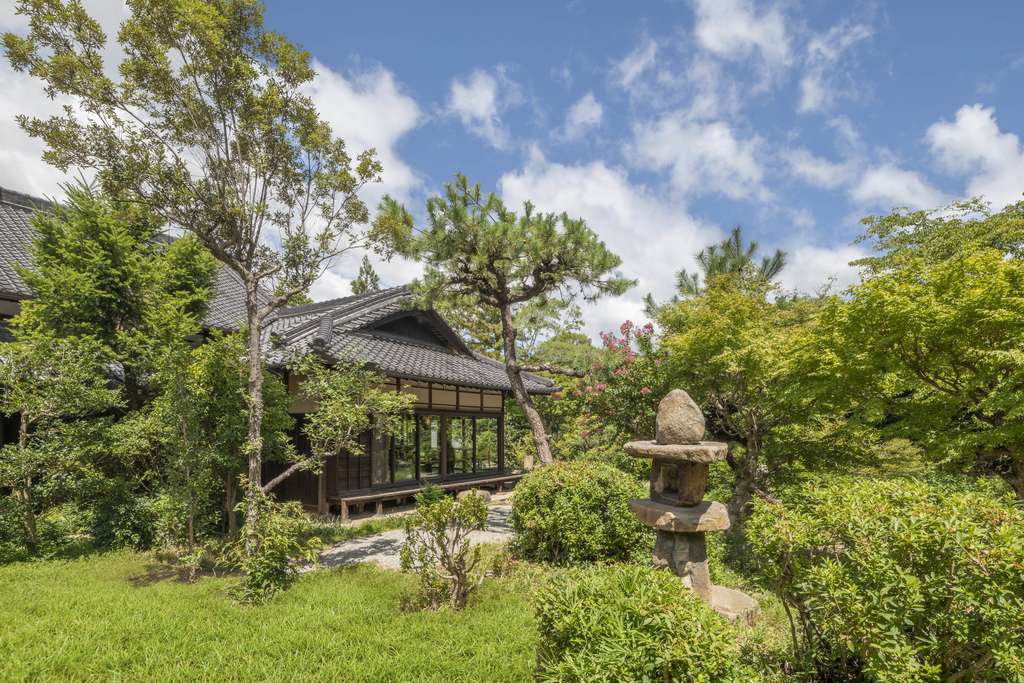 Luxury Collection Hotels presents the grandeur of Shisui, a splendid addition to Nara, Japan's historic and picturesque haven for leisure seekers. This remarkable Marriott Bonvoy property gracefully intertwines the essence of old and new, finding its abode on the western fringe of Nara Park. Here, it seamlessly integrates traditional Japanese architecture with the verdant allure of a 7th-century temple garden, a captivating segment of the hotel's expansive grounds.
A Stroll Through Time and Beauty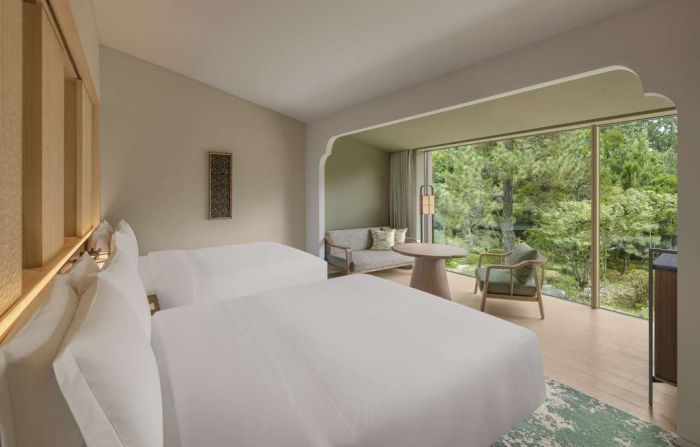 Nestled on what was once a part of Kofuku-ji temple's grounds, Shisui stands as a testament to the heritage of the Fujiwara clan, an aristocratic family that established the temple in Nara in 710 AD. This temple, an embodiment of 'Historic Monuments of Ancient Nara,' serves as a living canvas of Japanese architecture and culture. Nara, once Japan's imperial capital in the eighth century, surrounds Shisui with UNESCO World Heritage-listed treasures, including Kasuga Taisha Shrine, Kofukuji Temple, and Todaiji Temple. The expanses beyond reveal Nara Park, pristine forests, valleys, and traditional Japanese villages, inviting exploration.
Fusion of Tradition and Modern Elegance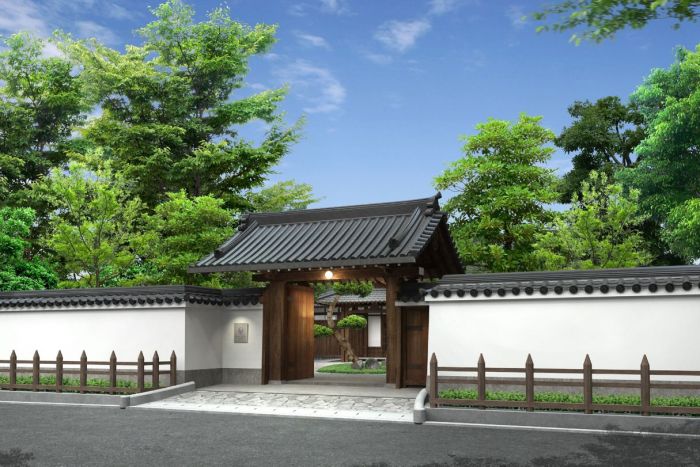 The visionary touch of renowned Japanese architect Kengo Kuma and Associates breathes life into Shisui's design, seamlessly blending traditional Japanese architecture with modern aesthetics. The Yoshiki-en temple garden's beauty finds expression in every corner, creating a luxurious haven for guests. The hotel's core spaces – reception lobby, restaurant, and lounge – are housed in a low wooden structure dating back to 1922, originally the residence of the Governor of Nara. Preserving the classical Japanese roofed gate as the main entrance, Shisui radiates historical charm with a contemporary twist.
Shisui: A Name Rooted in Nature
The nomenclature 'Shisui' draws inspiration from Nara's scenic wonders, particularly the purple trunks and green leaves known as 'Shikan Suiyou.' This captivating panorama has been cherished since ancient times, and the hotel brilliantly captures this essence. Shisui becomes a living embodiment of Nara's rich history, cultural heritage, and indigenous traditions, delivering a one-of-a-kind, authentic experience to global explorers. Conveniently situated, the hotel is a mere 10-minute walk from Kintetsu-Nara train station, providing direct access to Kyoto and Osaka in 35 and 45 minutes, respectively. Meanwhile, Osaka Itami International Airport is just a 45-minute drive away.
In conclusion, Shisui Hotel stands not just as a place of accommodation but as a living narrative of Nara's timeless beauty and cultural legacy. Its union of tradition and modernity invites travelers to immerse themselves in the captivating allure of ancient Japan, making every stay a journey through history and elegance.