Taylor Swift's fashion sense is admired worldwide for its blend of sophistication and casual elegance. One of her go-to looks that perfectly captures her signature style is the classic combination of a white shirt paired with denim shorts. In this blog post, we will explore how to emulate Taylor Swift's effortless chic with this timeless outfit, incorporating her personal touches to create a look that radiates confidence and grace.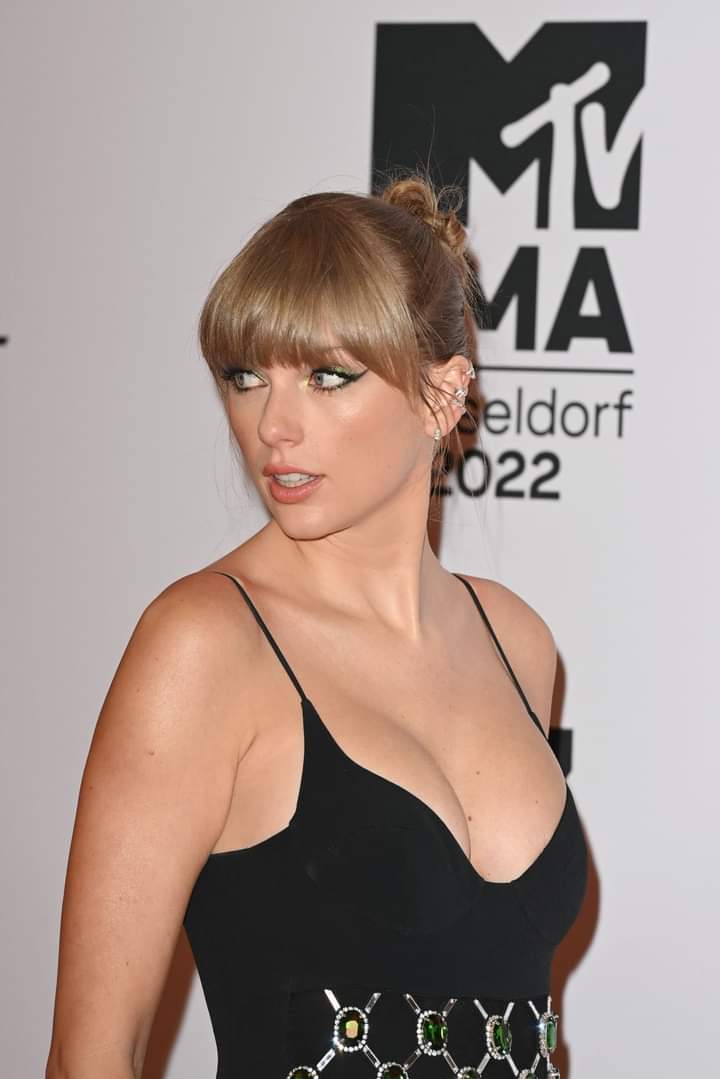 1. The Classic White Shirt:
Start your outfit with a classic white shirt as the foundation of Taylor Swift's look. Choose a well-fitted button-down or a relaxed cotton blouse, depending on the level of formality you desire. The white shirt adds a touch of refinement to the ensemble and serves as a versatile piece for any occasion.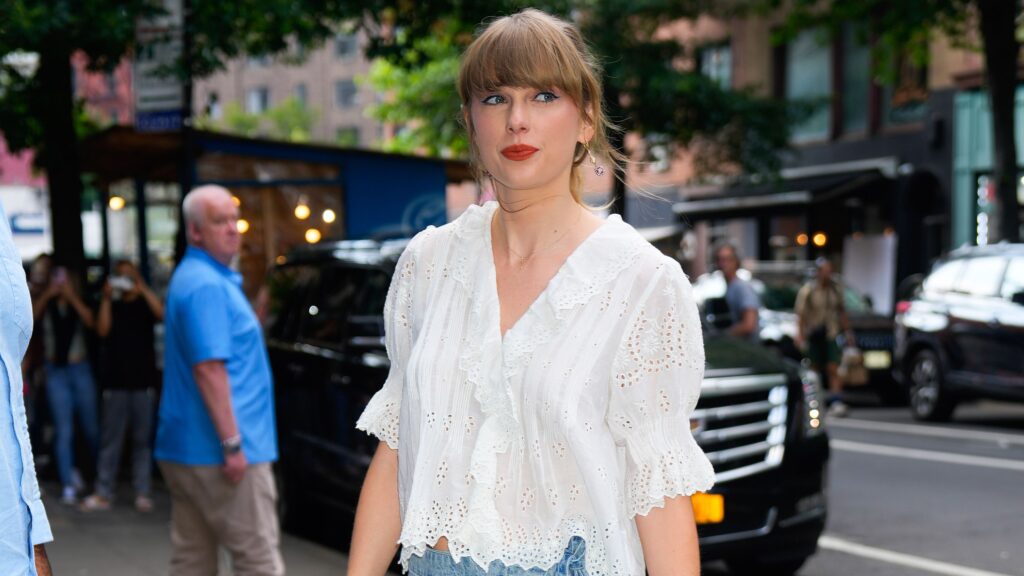 2. Tailoring is Key:
For a polished look inspired by Taylor Swift, ensure that the white shirt is tailored to fit your body shape. Tuck it neatly into your denim shorts for a clean and streamlined appearance. Avoid oversized shirts to maintain a flattering silhouette.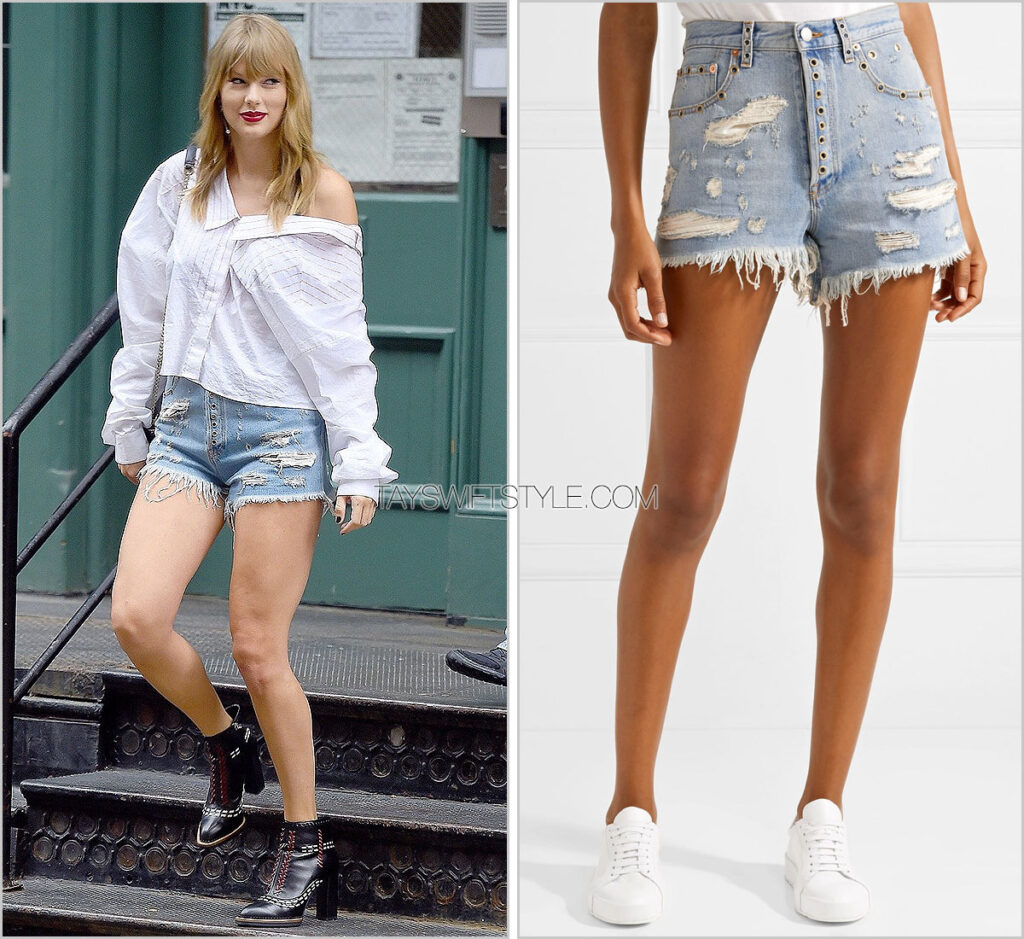 3. Distressed Denim Shorts:
Opt for a pair of distressed denim shorts to capture Taylor's laid-back and trendy vibe. The distressed detailing adds a touch of edge to the outfit, while denim's casual nature complements the elegance of the white shirt. Aim for a length that feels comfortable and flattering for your body type.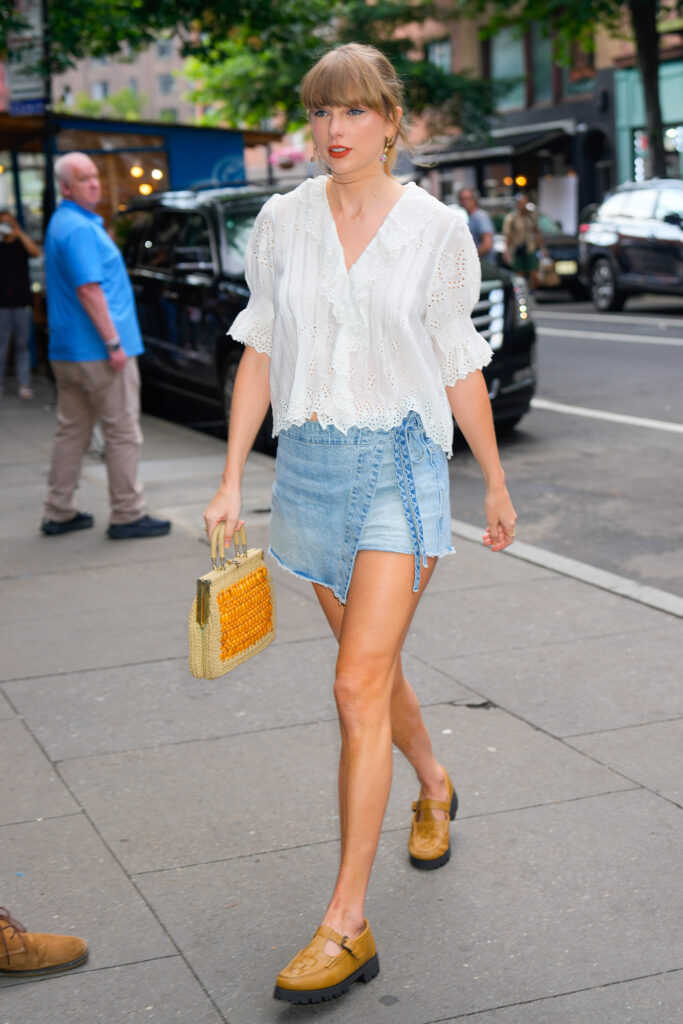 4. Accentuate with a Statement Belt:
To elevate the outfit, accessorize with a statement belt around your waist. A wide belt with a decorative buckle or a braided leather belt can add a bohemian touch, enhancing the overall appeal of the ensemble.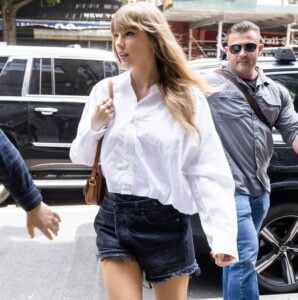 5. Signature Sunglasses and Dainty Jewelry:
Complete the Taylor Swift-inspired look with her signature sunglasses and dainty jewelry. Choose a pair of retro-inspired sunglasses that complement your face shape, and opt for delicate necklaces or layered bracelets for a subtle touch of femininity.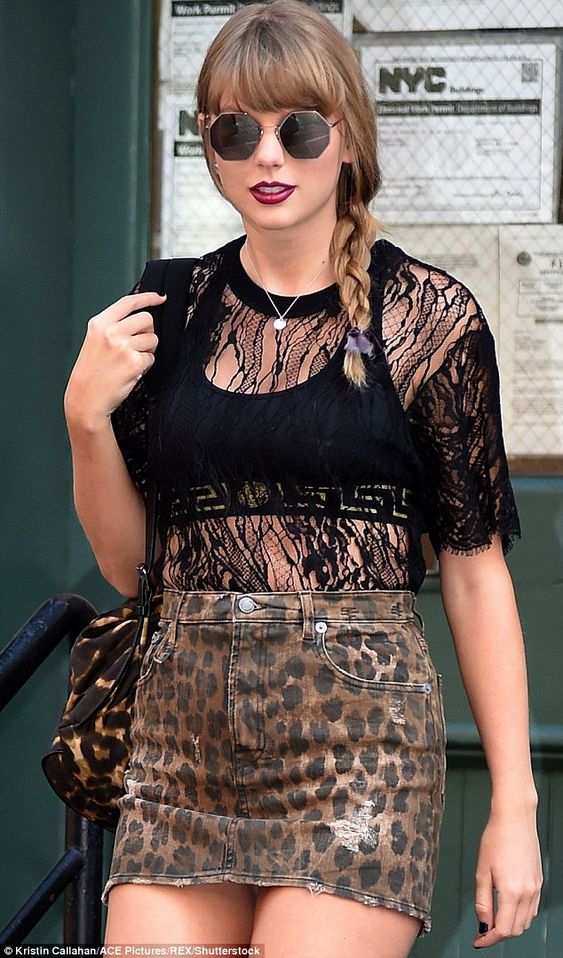 6. Footwear Choices:
For footwear, embrace Taylor's penchant for comfort and style. Classic white sneakers lend a casual flair, while ankle boots or strappy sandals elevate the outfit for a more sophisticated appearance.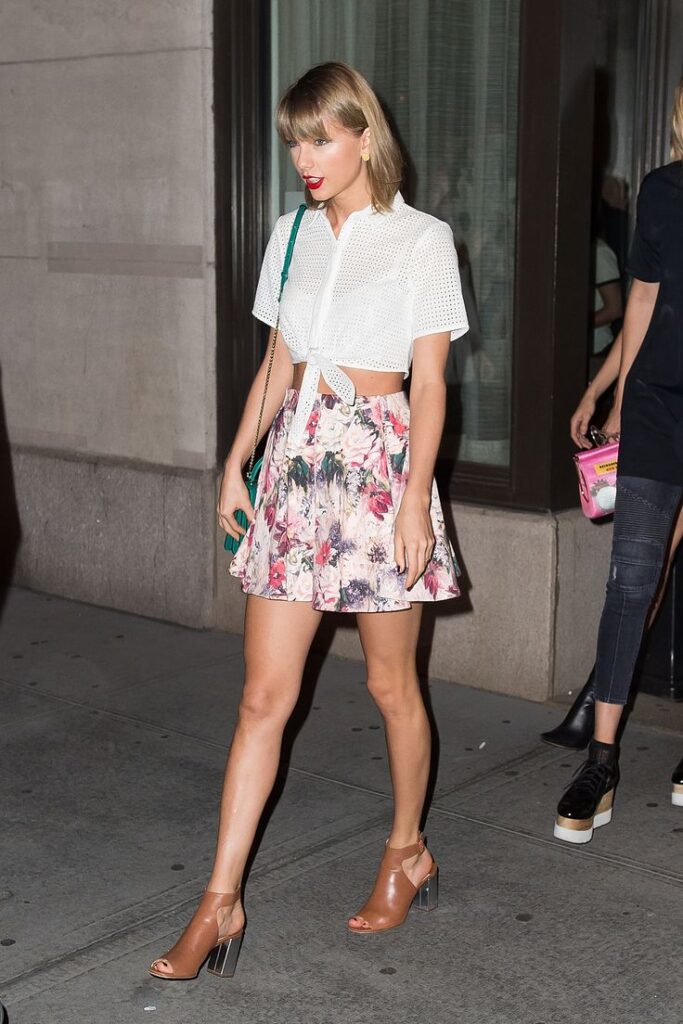 Emulating Taylor Swift's white shirt and denim shorts fashion is a celebration of timeless elegance and casual chic. With a well-tailored white shirt, distressed denim shorts, and the right accessories, you can achieve an effortlessly stylish look that mirrors Taylor's signature style. Incorporate her love for statement belts, sunglasses, and dainty jewelry to add personal touches, and don't forget to complete the ensemble with comfortable yet fashionable footwear. Embrace the essence of Taylor Swift's fashion and radiate confidence and grace with this iconic outfit.