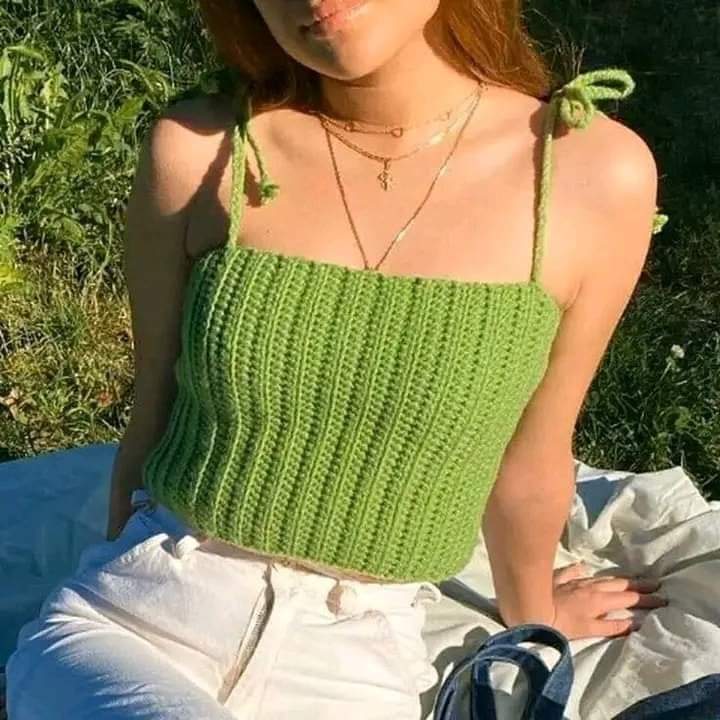 When it comes to summer fashion, nothing combines breezy elegance and handmade charm quite like crochet tops.
Crochet has made a triumphant return to the fashion scene, offering endless possibilities for creating stylish, boho-chic tops.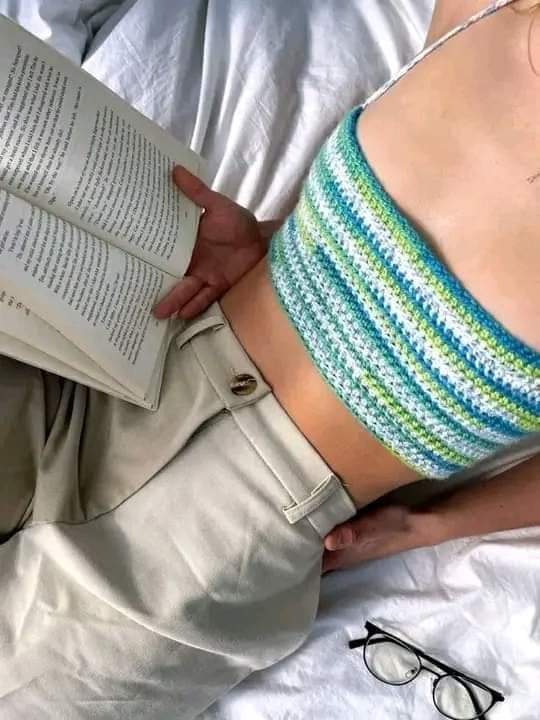 Whether you're a crochet enthusiast or simply a fashion lover looking to add some texture and flair to your wardrobe, we've got you covered. In this blog post, we'll explore the top 10 crochet top styles that will elevate your summer look and help you stay cool and fashionable during the hottest months of the year.


1. The Classic Cropped Camisole:
– Description: A timeless favorite, the cropped camisole combines simplicity with sophistication. Pair it with high-waisted shorts or a flowy skirt for a chic summer ensemble.

2. Off-Shoulder Elegance:
– Description: Show off those shoulders with an off-shoulder crochet top. This style is perfect for both casual outings and more formal occasions, providing a touch of bohemian romance.


3. Festival-Ready Boho Vibes :
– Description: Embrace your inner free spirit with a festival-ready crochet top. These tops often feature intricate patterns, fringe, and vibrant colors, making them ideal for music festivals or beach vacations.


4. Beach Cover-Up:
– Description: Transform your crochet skills into a stunning beach cover-up. These loose, airy tops are perfect for throwing over your swimsuit and lounging by the water.


5. Long and Lacy Cardigans:
– Description: Elevate your crochet game with a long and lacy cardigan. These versatile pieces can be dressed up or down and add a touch of elegance to any outfit.


6. Halter Neck Hottie:
– Description: Dare to be bold with a crochet halter neck top. This style is all about flaunting your back and shoulders, creating a perfect blend of sultry and stylish.


7. Bohemian Bell Sleeves :
– Description: Bell sleeves add drama and flair to your crochet top. This bohemian-inspired style is perfect for those looking to make a statement with their summer fashion.


8. Granny Square Delight :
– Description: Granny square tops are a classic crochet style. Mix and match colors and patterns to create a truly unique piece that reflects your personality.


9. Vintage-Inspired Crochet Blouse :
– Description: Channel your inner vintage vixen with a crochet blouse inspired by the fashion of the past. Pair it with high-waisted pants or a pencil skirt for a retro look.


10. Crochet Crop Hoodie :
– Description: For a modern twist on the classic crochet top, consider a cropped hoodie. It's perfect for adding a touch of street style to your summer wardrobe.


Conclusion :
With these top 10 crochet top styles in your fashion arsenal, you'll be ready to embrace the summer with style and creativity. Crochet tops are not only a fantastic way to stay cool in the heat but also an opportunity to showcase your crafting skills. Whether you prefer the classic simplicity of a camisole or the boho vibes of a festival top, there's a crochet style to suit every taste and occasion. So, grab your crochet hook, pick your favorite pattern, and start creating the crochet top that will make you stand out in the summer crowd.