Where to Purchase Rihanna's Latest Fenty x Puma Avanti Sneakers
Secure Your Pair Before They're Gone!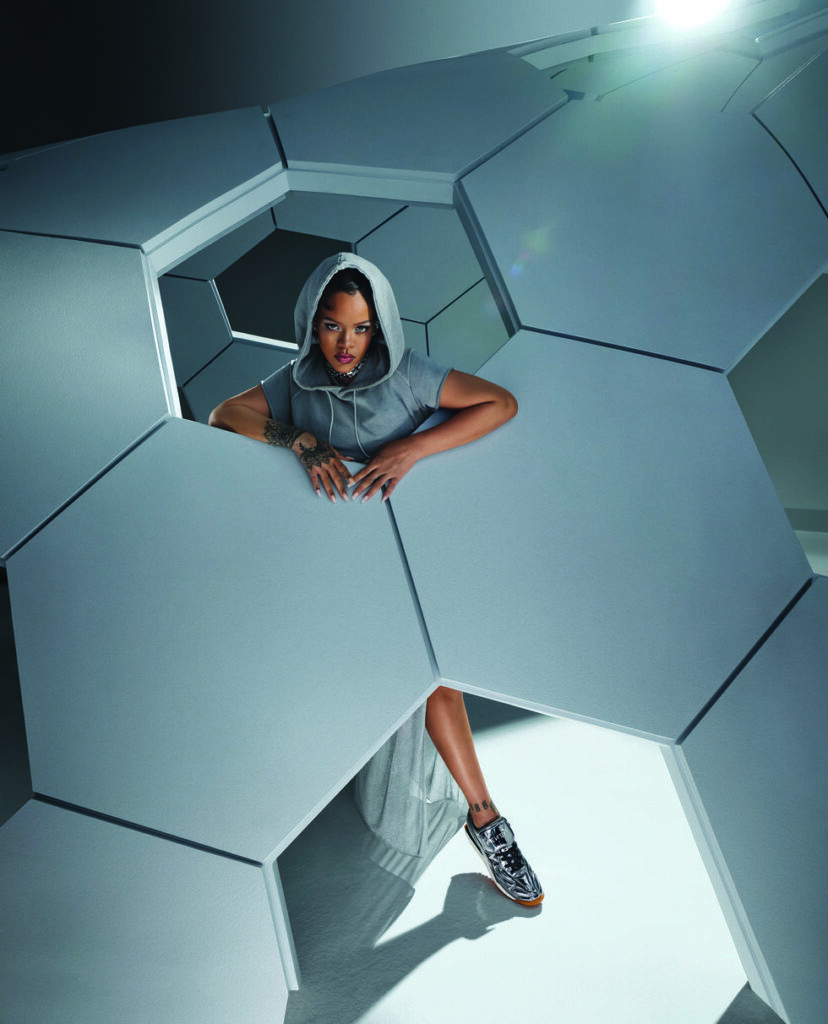 Rihanna and Puma have reunited to present the newest addition to the Fenty x Puma lineup, a collaboration that has consistently thrilled fashion enthusiasts.
If you haven't already caught wind of this exciting news, allow us to share the details. After a brief hiatus since 2018, during which Rihanna introduced her acclaimed Savage x Fenty line, Fenty x Puma is back and poised to make a statement. The rebirth of this iconic sub-label commences with the launch of an exceptional sneaker called the Avanti, and the best part is that you can make your purchase starting today.
Rihanna's Puma Journey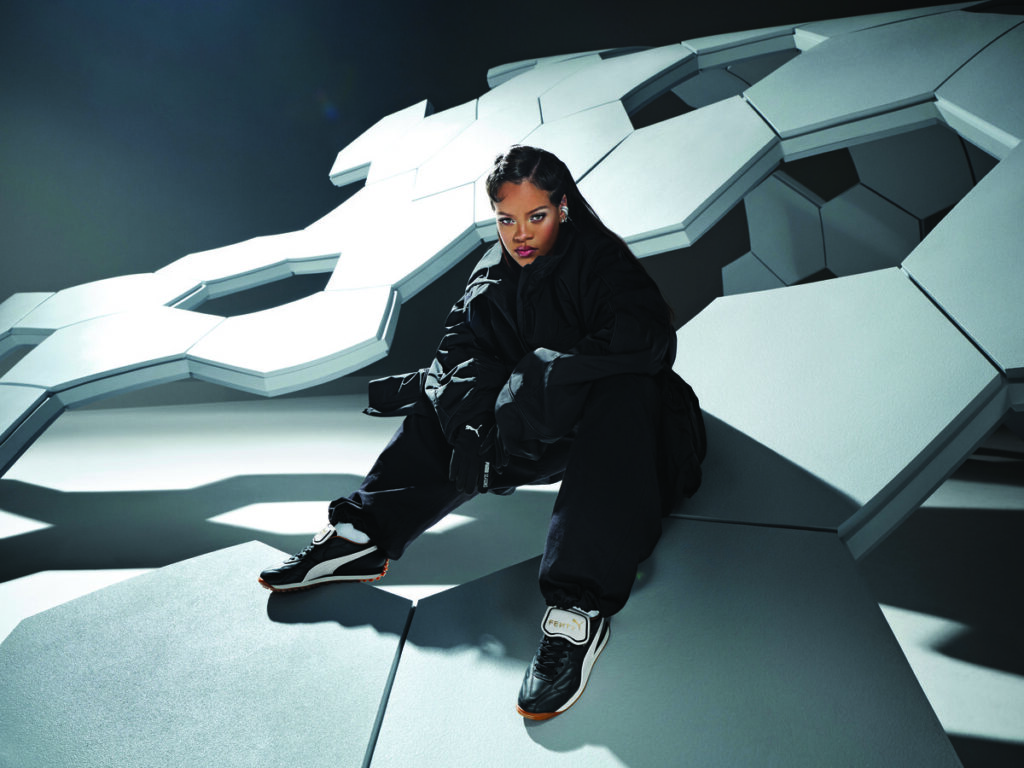 Rihanna's creative partnership with Puma was ignited in 2015 when she assumed the role of creative director for Puma Women's division. This collaboration eventually gave birth to the impressive Fenty x Puma collection, commencing with the introduction of the now-cult-classic, the Creepers. The return of Fenty x Puma signifies a fitting continuation of this journey. In this iteration, the multi-talented fashion and beauty icon reimagines the unisex soccer-inspired sneaker, catering to both adults and kids alike. The Fenty x Puma Avanti sneakers are offered in striking metallic silver or classic black and white variations. These sneakers feature a distinctive foldover tongue, a gum outsole, and a leather footbed, adorned with elegant gold embossed accents.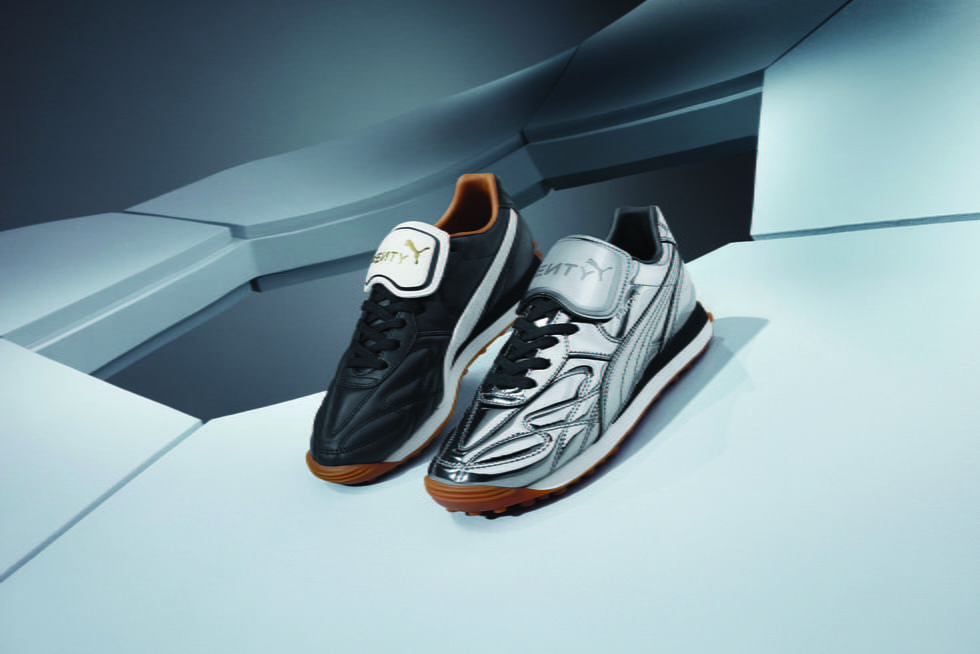 Where to Find Fenty x Puma Avanti Sneakers
Now, the crucial question: Where can you acquire the highly coveted Fenty x Puma Avanti sneakers? The answer is simple; you can purchase them directly from Puma's official website. The black-and-white version is attractively priced at $160, while the chic chrome silver option is available for $170.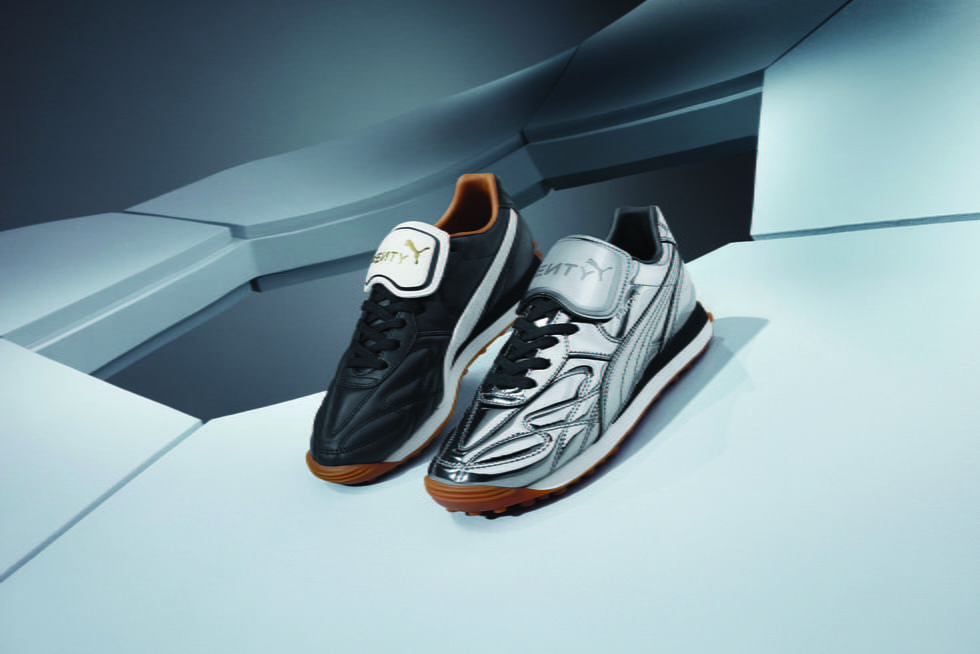 FENTY x PUMA AVANTI C Women's Sneakers
Read more: Elevate Your Style: New Flower Silk Top Blouse Wear on Jeans