If you're a fan of Selena Gomez's iconic style and want to capture her essence in a Barbie doll-inspired look, you're in for a treat! In this blog post, we'll guide you through the steps to recreate Selena's one-piece pink short dress look, complete with a pearl necklace, gold bracelet and earrings, a chic ponytail, and simple yet stunning makeup. Get ready to channel Selena's elegance and grace with this fun and fashionable transformation.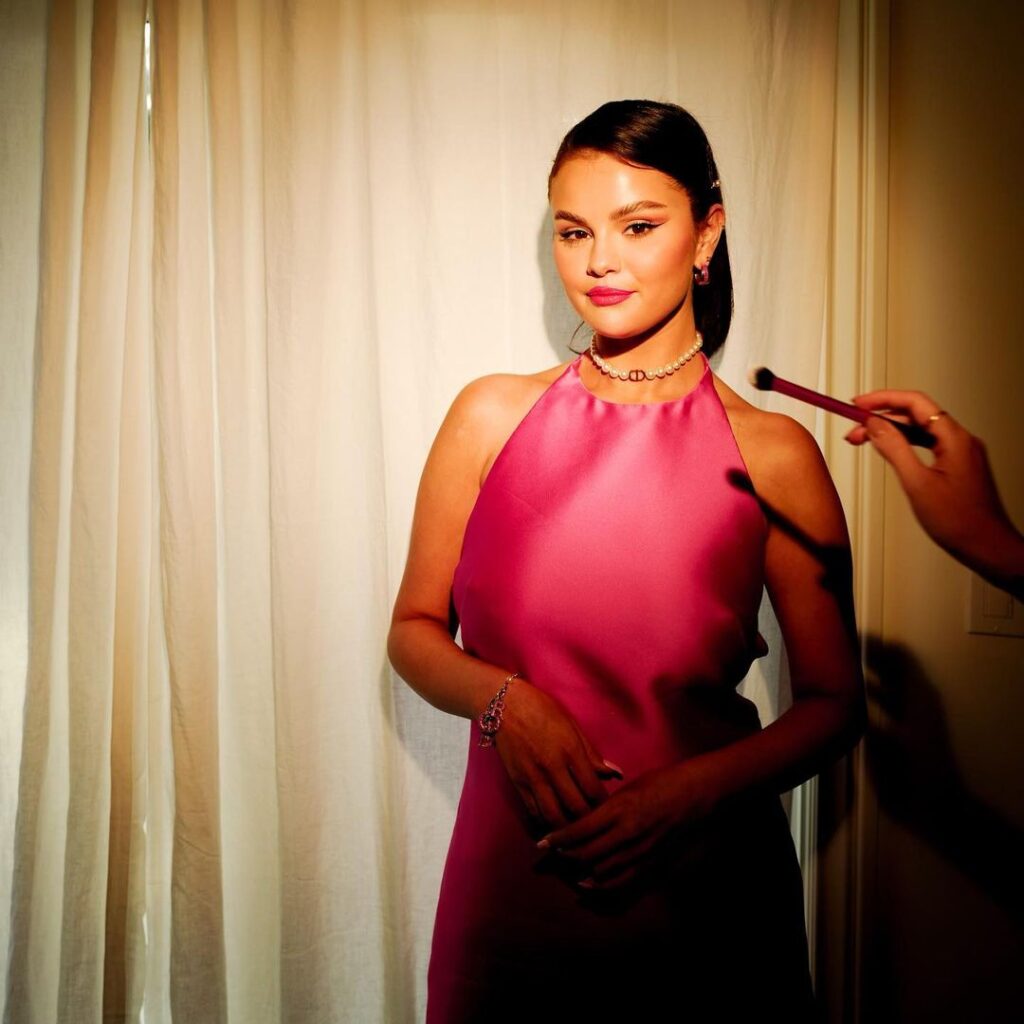 The Pink Short Dress
To achieve Selena's Barbie-inspired look, start with a one-piece pink short dress that resembles the one she wore. Opt for a dress with a similar silhouette and shade to capture the essence of her style. The vibrant pink hue exudes confidence and femininity.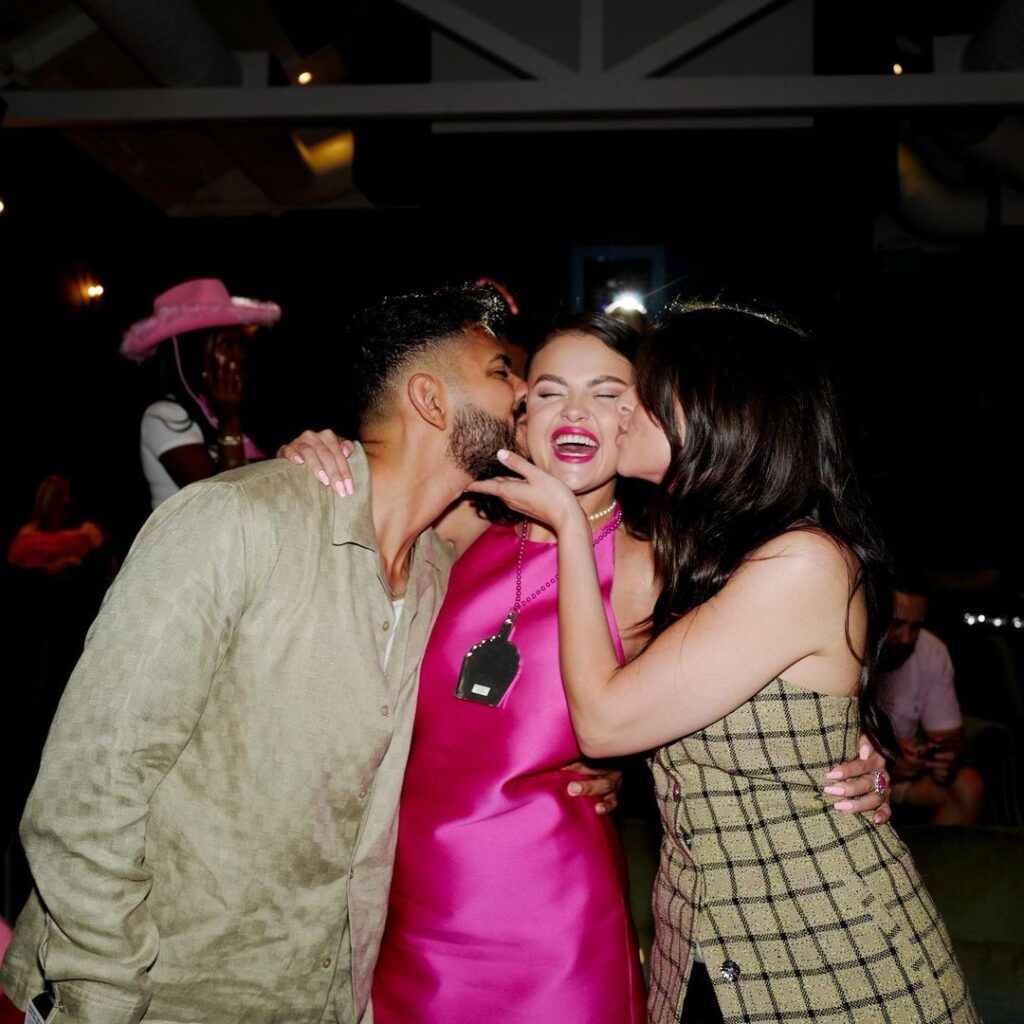 Pearl Necklace, Gold Bracelet, and Earrings
Selena Gomez is known for her attention to detail, and her accessories play a big role in completing her looks. Adorn yourself with a delicate pearl necklace to mirror her timeless charm. Pair it with matching gold bracelets and earrings to add a touch of sophistication and glamour.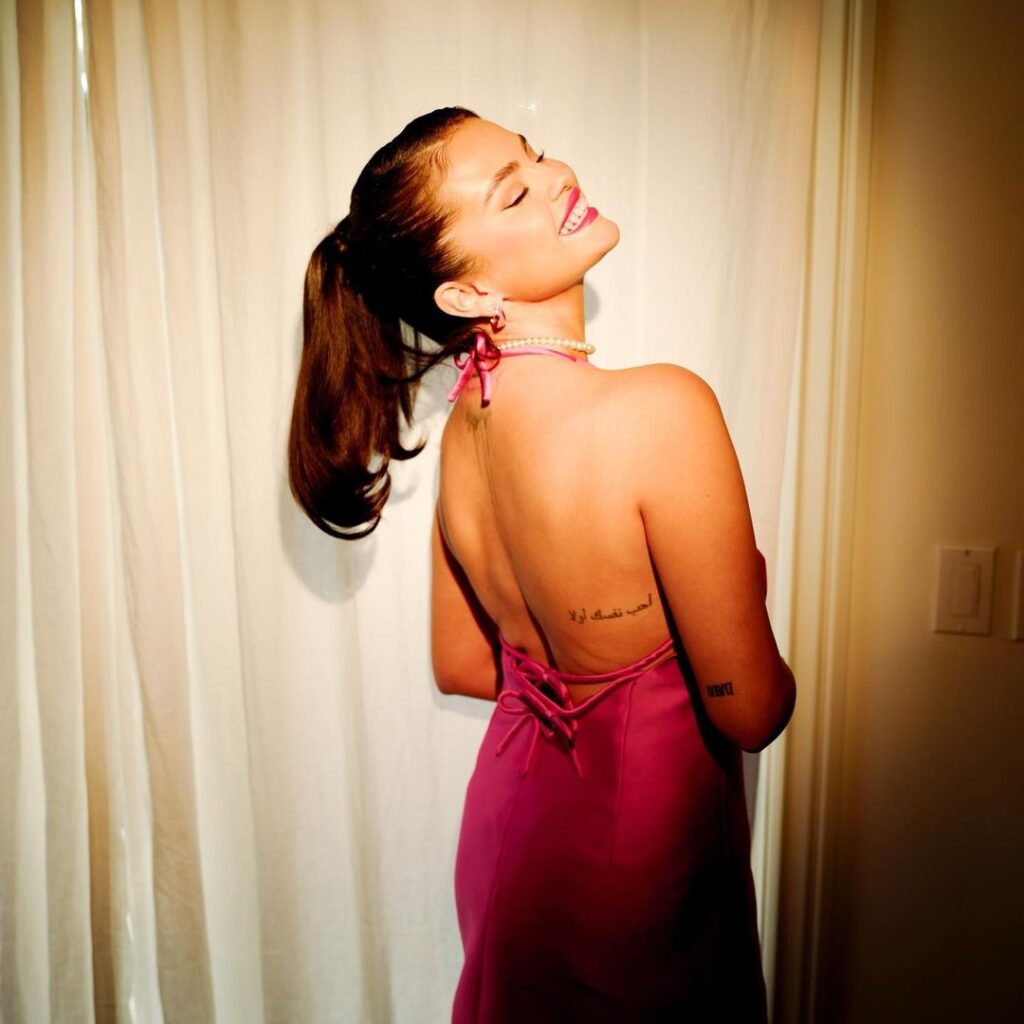 Chic Ponytail
Selena's signature ponytail is sleek, chic, and effortlessly stylish. Gather your hair into a high ponytail, ensuring it sits comfortably at the crown of your head. Secure it with a hair tie and wrap a small section of hair around the base to conceal the tie. This classic hairstyle perfectly complements the overall look.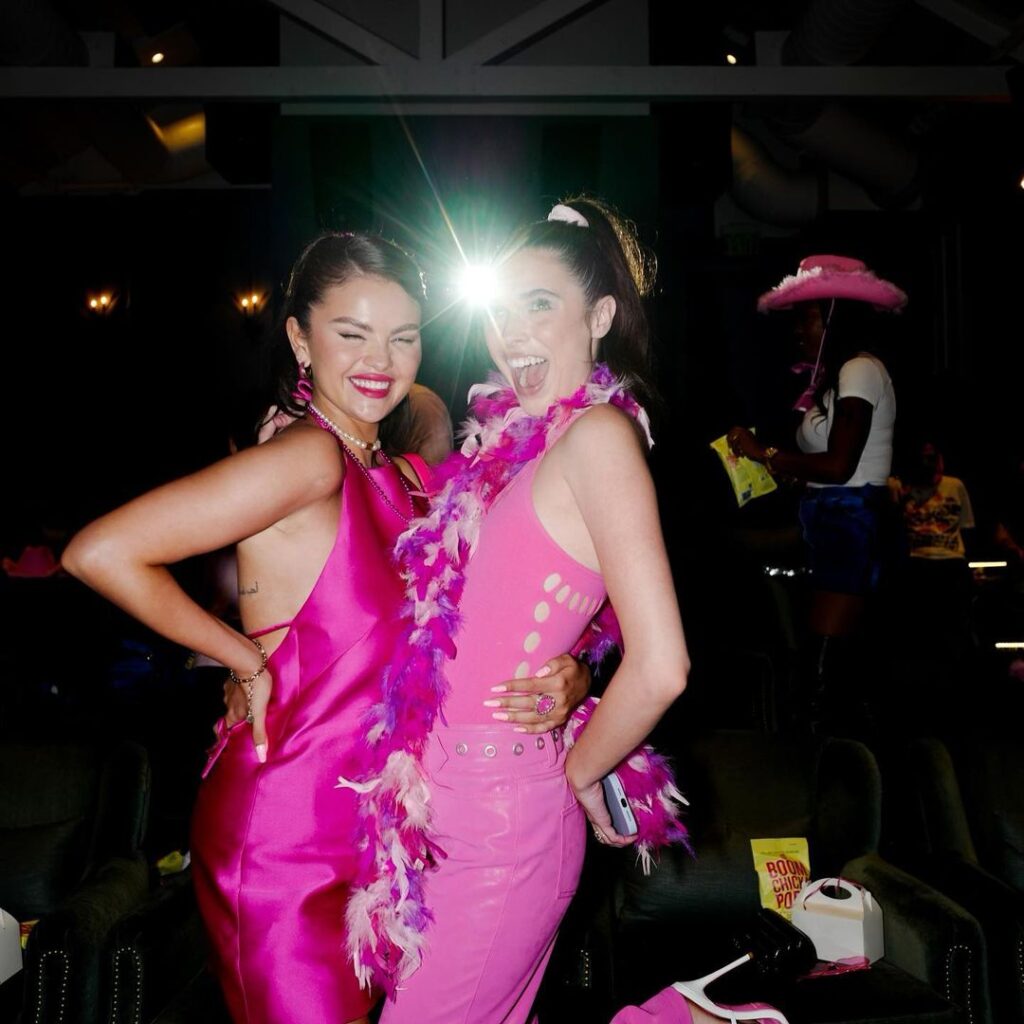 Simple Makeup
Selena's makeup is all about enhancing her natural beauty. Start with a flawless base using a light foundation or tinted moisturizer. Use a soft pink blush to add a subtle flush to your cheeks. Define your eyes with neutral eyeshadows and a thin line of black eyeliner. Finish off with a coat of mascara for fluttery lashes.
For the lips, opt for a nude or pink lip color that complements the overall look. Keep it understated yet radiant, allowing your features to shine through effortlessly.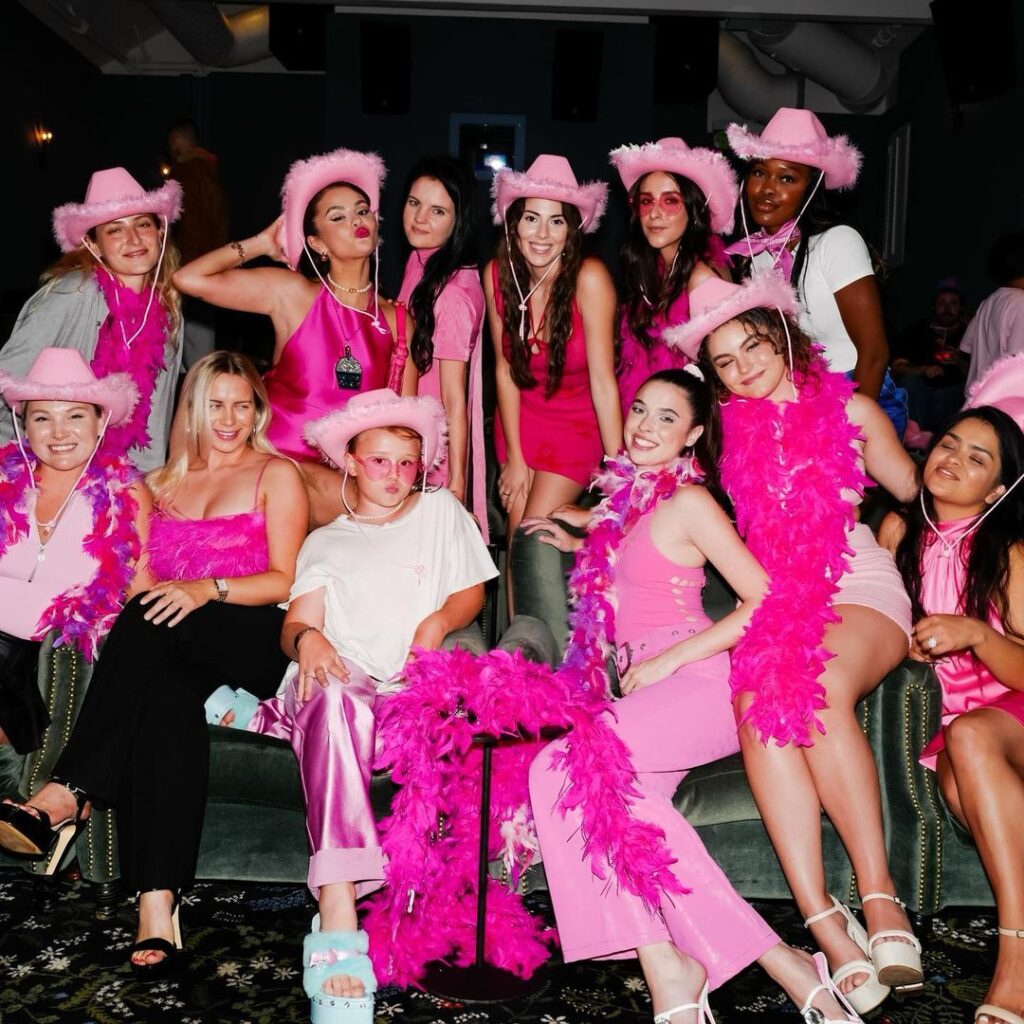 Recreating Selena Gomez's Barbie-inspired look is all about embracing elegance, simplicity, and confidence. By carefully selecting the right dress, accessories, hairstyle, and makeup, you can capture the essence of Selena's style while making it your own. Whether you're headed to a special event or simply want to feel glamorous, this look is sure to turn heads and make you feel like a true star.

Remember, fashion is all about expressing yourself, so don't be afraid to add your own personal flair to the look. Embrace your inner Selena and step out with confidence and grace!