Fashion is a canvas on which we paint our personality and confidence. One timeless trend that has made a triumphant return to the fashion scene is high-waisted pants. These stylish bottoms not only flatter a range of body types but also offer versatility that can elevate your style game to new heights. In this comprehensive guide, we'll delve into the world of high-waisted pants, exploring their history, benefits, and tips on how to wear them with confidence.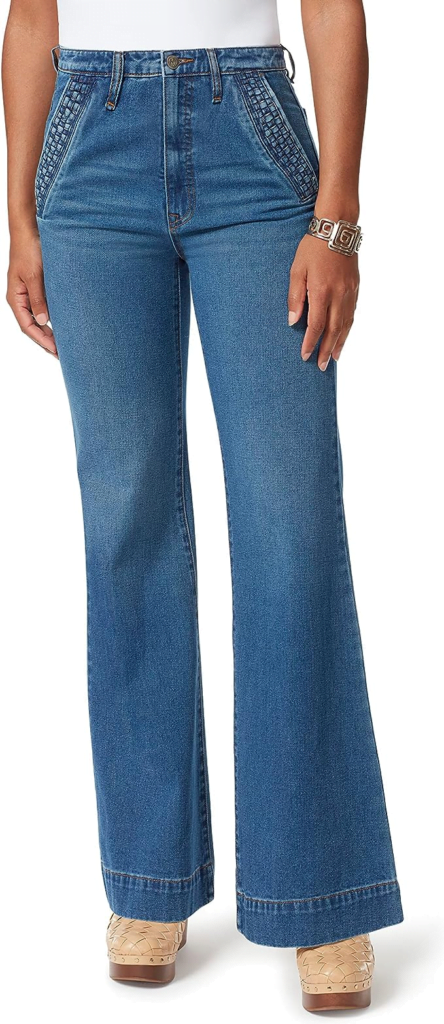 The History of High-Waisted Pants:

High-waisted pants have a storied history that spans decades. They first gained prominence in the early 20th century when women's fashion began to embrace a more relaxed and functional style. However, it was in the 1940s and 1950s that high-waisted pants truly became iconic. Think of iconic stars like Audrey Hepburn and Katharine Hepburn, who donned high-waisted trousers, setting trends that continue to inspire today.

During this era, fashion shifted from the ultra-feminine, corseted silhouettes of the past to more tailored and practical designs. High-waisted pants, with their emphasis on comfort and functionality, were a reflection of this shift. They offered women the freedom to move while still maintaining a sophisticated and polished appearance.

The 1970s also saw a resurgence of high-waisted styles, with wide-leg pants and flares becoming a symbol of the era's fashion rebellion. This trend paved the way for contemporary iterations of high-waisted pants that we see today.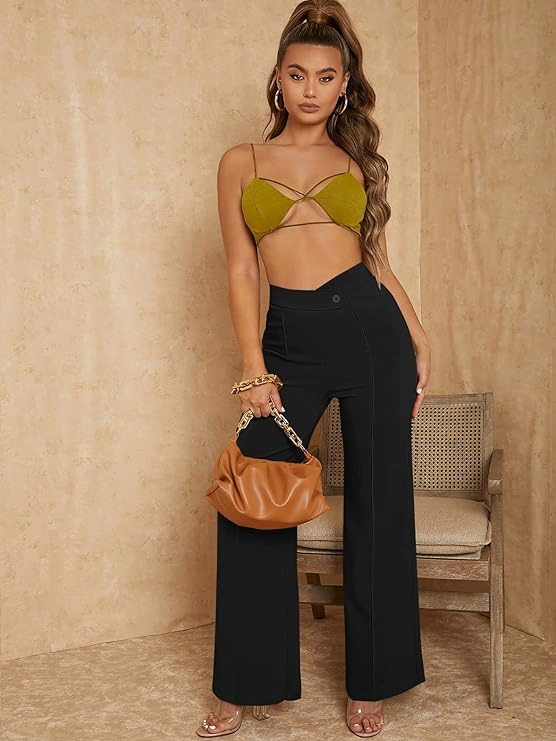 Benefits of High-Waisted Pants:

1. Flattering Fit: One of the most appealing aspects of high-waisted pants is their ability to create a flattering silhouette. These pants cinch at your natural waist, accentuating your curves and creating an hourglass shape. This flattering fit is one of the primary reasons why high-waisted pants have become a beloved wardrobe staple.

2. Versatility:High-waisted pants are incredibly versatile. They can be dressed up with a blouse and heels for a sophisticated look or paired with a casual tee and sneakers for a more relaxed vibe. The range of styling possibilities is nearly endless. Whether you're heading to the office, a dinner date, or a weekend brunch, high-waisted pants can adapt to various occasions with ease.

3. Lengthening Effect: High-waisted pants create the illusion of longer legs, making you appear taller and more elegant. This lengthening effect can boost your confidence and enhance your overall posture. It's a trick that has been used by stylists for years to create a more statuesque appearance.

4. Comfort: Beyond their aesthetic appeal, high-waisted pants offer a comfortable fit. They provide ample coverage around the midsection, which can be especially appreciated when compared to low-rise styles. The higher waistline also helps prevent the discomfort of constantly pulling up your pants.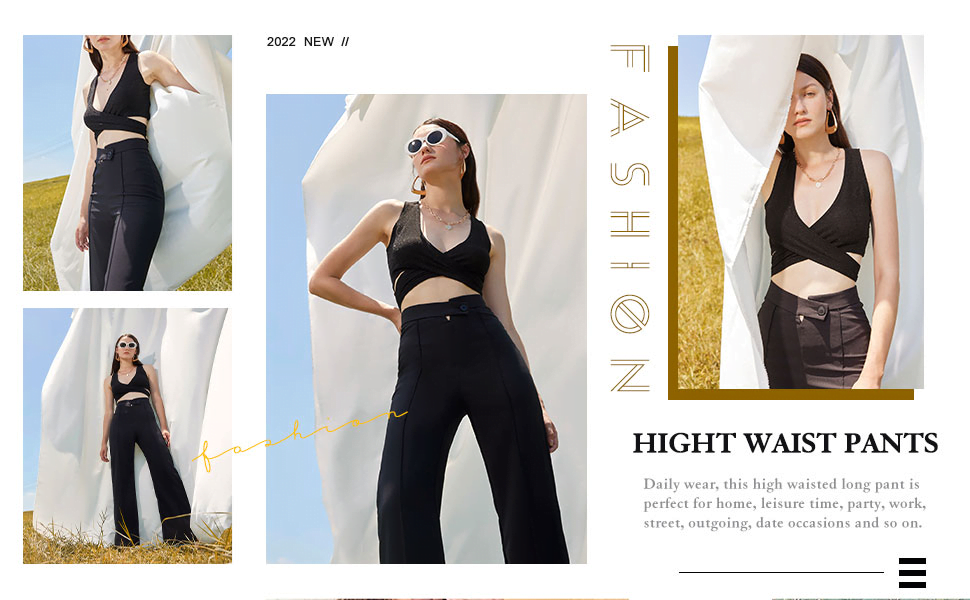 Styling Tips for High-Waisted Pants:

1. Tuck it In: To make the most of the high-waist design, tuck in your top or blouse. This not only highlights your waist but also adds a touch of refinement to your outfit. Experiment with different tucking styles, like the full tuck, the half tuck, or the French tuck, to achieve various looks.

2. Accessorize: A stylish belt can further accentuate your waist and add a personalized touch to your outfit. Opt for statement belts with unique buckles or textures for a bold look. A well-chosen belt can also add a pop of color to your ensemble.

3. Experiment with Tops: High-waisted pants pair beautifully with various tops. Try fitted blouses, crop tops, or oversized sweaters to create different looks. The key is to balance the proportions – if you're wearing wide-legged high-waisted pants, opt for a more fitted top to maintain a flattering silhouette.

4. Footwear Matters: Your choice of shoes can make or break the outfit. High heels or ankle boots can elongate your legs, adding to the lengthening effect of high-waisted pants. They're an excellent choice for formal occasions or when you want to look extra stylish. On the other hand, sneakers offer a more casual, chic style, perfect for everyday wear or a laid-back weekend look. Consider your footwear as the finishing touch that completes your outfit's overall vibe.

5. Layer with Outerwear: Don't hesitate to layer your high-waisted pants with stylish outerwear. A tailored blazer or a sleek leather jacket can instantly elevate your look and add an element of sophistication. In cooler weather, you can pair them with a cozy cardigan or a statement coat for added warmth and style.

6. Mix and Match: One of the advantages of high-waisted pants is their ability to seamlessly mix and match with different clothing items in your wardrobe. Play around with textures, colors, and styles to create outfits that suit your mood and the occasion. Don't be afraid to experiment; fashion is all about expressing yourself.

High-waisted pants are a fashion staple that stands the test of time. Their ability to flatter, their versatility, and the endless ways you can style them make them a must-have in any wardrobe. So, whether you're looking to channel a classic Hollywood aesthetic, create a modern, fashion-forward ensemble, or express your unique personality through fashion, high-waisted pants are your ticket to achieving a stylish and confident look. Embrace the trend, experiment with different combinations, and let your individual style shine through! With high-waisted pants, you have the canvas; it's time to paint your masterpiece.